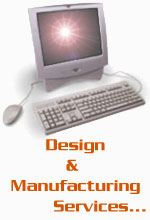 Clients Talks


"Please extend my thanks to the Vassmaan Team for their outstanding design support during the past two years."
- Iris

Welcome To Vassmaan Engineering Consulting . .

"YOU DREAM IT we THINK IT" "WE MAKE IT as YOU NEED IT"
Vassmaan Engineering Consultancy was incepted in the year 2004.The promoters of the company are in this field since 1996. Since our inception we have been in the service and automation for Engineering and Manufacturing Industries. Within one year we started a marketing set-up in Australia. We aim at increasing our scope of activities to expand and grow in USA, Japan and the European countries.
World class technology leader addresses the complete solution for a product from design till manufacturing process consultation and prototype development for industries ranging from Automobile, Consumer appliances, Electrical, Electronics and Medical.
The Advantages behind TOOLMAN'S VISION:
Through with manufacturing feasibility
Cut down on Tool & Die manufacturing, Lead-time
You have the process method plan with the product design